The meeting took place at the Residence of the Consul General of the Republic of Poland at Maria-Louisen Str.137 in Hamburg and was led by Ms Adriana Grau LL.M., a lawyer.

GRAU Rechtsanwälte PartGmbB is a German law firm offering, among other things, specialised legal services for companies in the area of debt recovery in Germany.

Our services are primarily addressed to Polish entrepreneurs, who repeatedly face the problem of inefficiency and high costs associated with the recovery of debts abroad. Our knowledge of the realities of the German market allows us to act quickly and effectively, while maintaining affordable and transparent prices.

Unfortunately, in recent years, there has been an unfortunate trend towards an increase in the number of unrecovered debts. As a result, it is increasingly often necessary to use the services of a lawyer or a company providing debt collection services, as the classic method of sending out requests for payment or disclosing information about the debt in the register rarely has the desired effect.

The seminar was organised due to the growing demand for such services and a number of enquiries concerning the possibilities of solving the problem of lack of timely payments on the part of entrepreneurs operating on the German market.
Mag. Jur. Kamila Bagnicka acquainted the participants with, among others, the subject of commencing cooperation with a German partner
Acknowledgements

We would like to thank the Consul General of the Republic of Poland in Hamburg Marian Hichosz and the Vice Consul for Public and Cultural Diplomacy Marek Sorgowicki for the wonderful reception at the residence and the media involvement in the seminar.
Consul General of the Republic of Poland in Hamburg Marian Cichosz welcomed the participants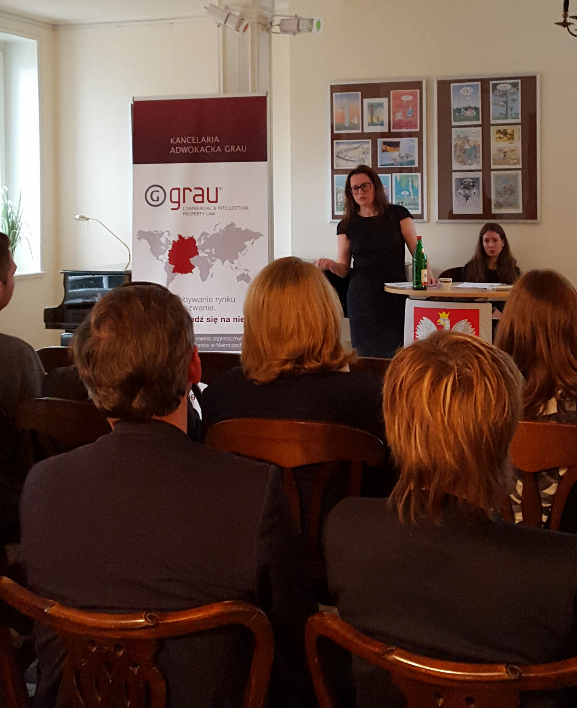 Consul General of the Republic of Poland in Hamburg Marian Cichosz welcomed the participants