CeBIT, the world's biggest trade fair for information technology, took place from March 5 to 9, 2013, in Hannover, Germany. Poland was this year's CeBIT partner country. Its central exhibition stand in Hall 6 and an extensive introduction to the up-and-coming Polish IT market convincingly underscored the country's IT prowess.

As part of Poland's presentation, Grau Law Firm maintained a stand of its own at the heart of CeBIT, where the firm's attorneys offered advice to numerous Polish entrepreneurs on topics related to business activities in Germany. The concrete questions of Polish business persons revolved around issues such as trademark protection, intellectual property law concerning computer programs, patent registration and various types of business activities and sales of goods in Germany.

In addition, Adriana Grau, LL.M., Attorney at Law, delivered a presentation at the auditorium adjoining the Polish stand on March 5. The presentation, entitled "The Importation of Goods to the German Market" garnered the interest of a large audience.

In numerous conversations with Polish entrepreneurs in the course of CeBIT, the attorneys from Grau Law Firm found their impression that the Polish IT sector is highly innovative confirmed. The innovative power of the Polish IT industry also became evident during Ms Grau's personal conversation with the Polish Deputy Minister of the Economy, Mr. Dariusz Bogdan.


Federal Chancellor Angela Merkel and Polish Prime Minister Donald Tusk visited the Polish stand at CeBIT on March 5, 2013
Adriana Grau, LL.M., Attorney at Law during her presentation on "The Importation of Goods to the German Market", Mon March 5, 2013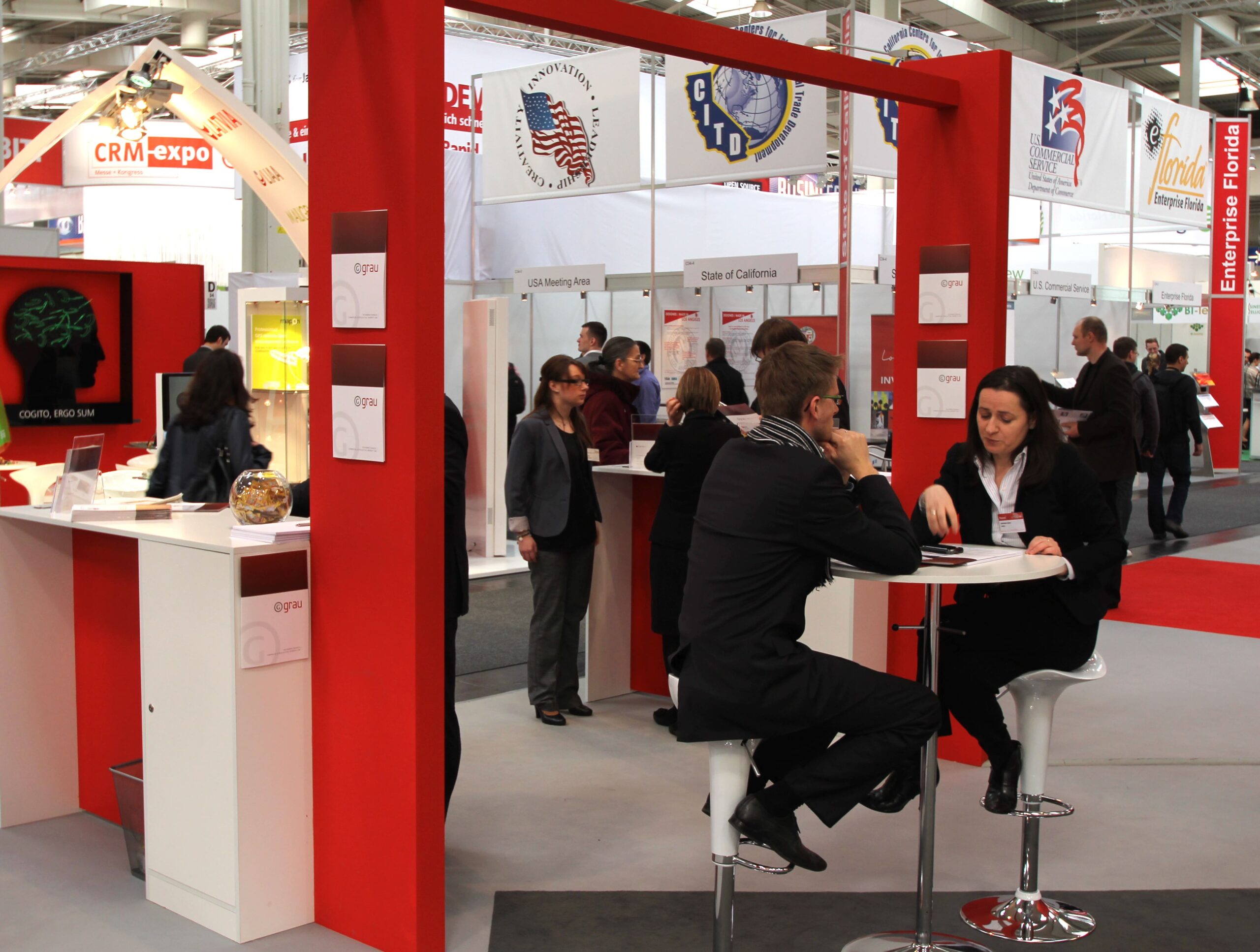 Ms Grau also provided advice to Polish exhibitors at CeBIT
The team of Grau Law Firm with the Polish Deputy Minister of the Economy,
Dariusz Bogdan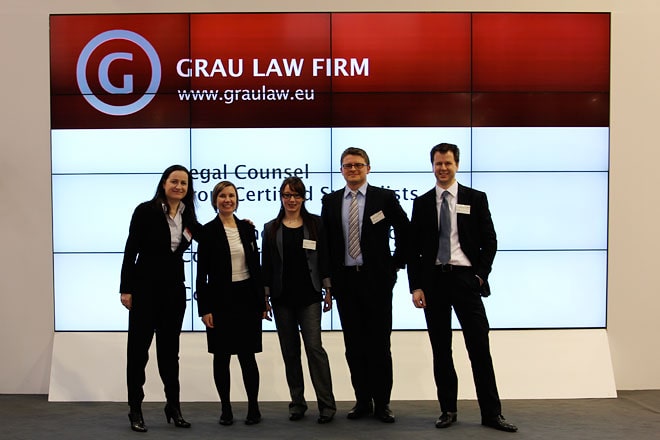 The team of Grau Law Firm at CeBIT 2013
From left to right: Adriana Grau, LL.M., Attorney at Law, Helena Aitchedji, Nadine Lohmann, Simon Lewandowski and Dr. Christian Dorn, Attorney at Law