Attorney at law (DE) Adriana Grau, LL.M and Mag. Jur. Kamila Bagnicka offered a seminar in English and polish during the Hannover Messe. The seminars subject was "Cross-border debt recovery".

The seminar summarized the main issues by cross- border debt recovery and introduced the legal situation in Germany. Thereafter the seminar outlined the extrajudicial proceedings and court actions as well as executory proceedings.

GRAU Rechtsanwälte PartGmbB is a Hamburg-based law firm. Specialized in legal counselling in the areas of Intellectual Property, Competition Law, Distribution Law, as well as Commercial and Corporate Law. GRAU Rechtsanwälte PartGmbB advises national and international, as well as mid-sized and large enterprises in these areas. Our clients include foreign companies marketing and distributing their products in Germany. Aside from our highly qualified and driven legal consultation, what sets us apart from our competitors is the emphasis we place on satisfying the needs of our clients. GRAU Law Firm also offers companies professional and effective Debt Collection Management, managed by an attorney at law.
Mrs. Grau and Ms. Bagnicka welcoming the audience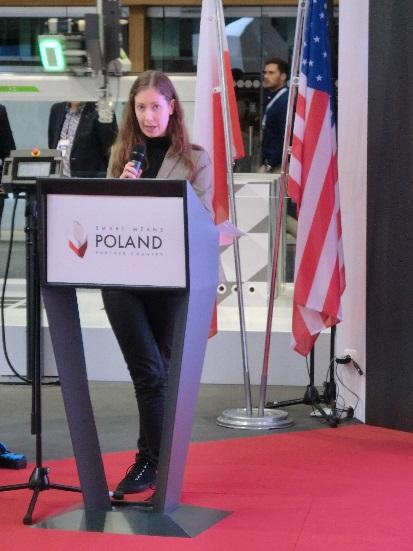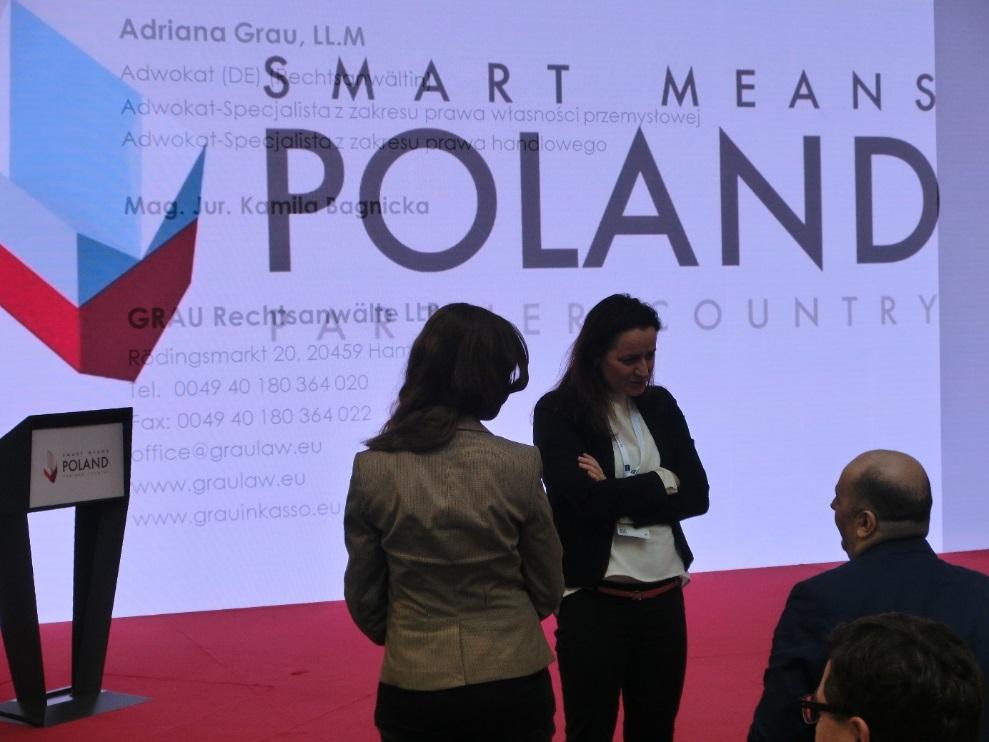 Poland as partner country on Hannover Messe 2017
Presentation our legal firm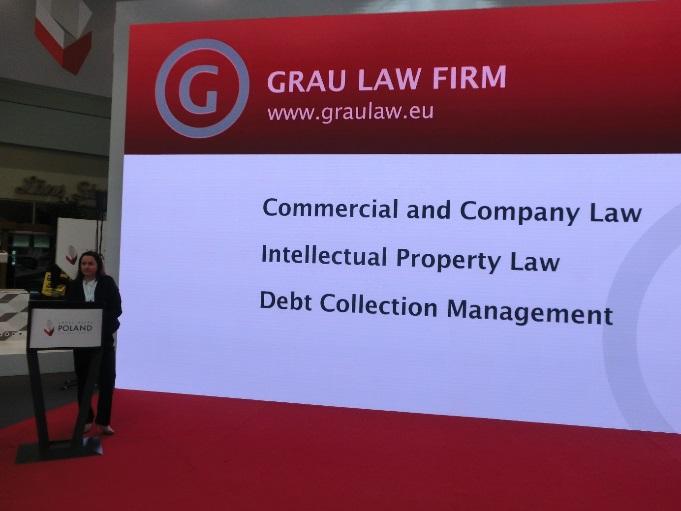 Presentation our legal firm