GRAU Rechtsanwälte PartGmbB was a participant at the annual computer expo for the third time and offered consulting services to numerous Polish entrepreneurs on topics related to legal matters concerning business activities in Germany.

GRAU Rechtsanwälte PartGmbB is a Hamburg-based law firm. It is specialized in legal counseling in the areas of Intellectual Property, Competition Law, Distribution Law, as well as Commercial and Corporate Law. GRAU Rechtsanwälte PartGmbB advises national and international, as well as mid-sized and large enterprises in these areas. It's clients include foreign companies marketing and distributing their products in Germany.. GRAU Law Firm also offers companies professional and effective Debt Collection Management, managed by an attorney at law.
CeBIT is the world's largest computer expo. It takes places annually and it is located in the city of Hannover. With more than 220.000 visitors in 2015 and a multitude of lectures by top-class speakers, the CeBIT is a magnet for entrepreneurs from all over the world. This year's fair was focused on the subject "d!conomy", a made-up word that combines "digital" with "economy".

Each year a different country is in the main focus of the fair. This year's partner to the CeBIT was the People's Republic of China. More than 600 Chinese firms participated in the fair under the motto of "Innovation, Convergence, Cooperation", including numerous key players from the Chinese IT-sector.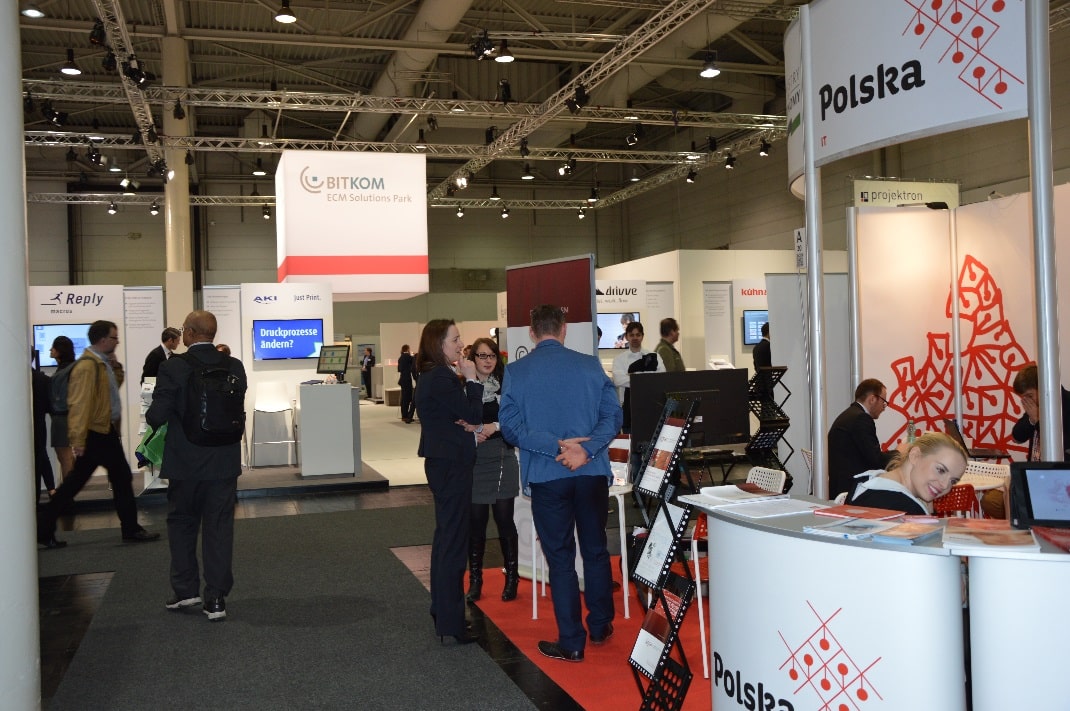 Adriana Grau LL.M. Attorney at Law answers exhibitors' questions on legal matters.
Paulina Kotarski (Legal trainee), Adriana Grau LL.M. (Attorney at Law) and Nadine Lohmann (Paralegal)